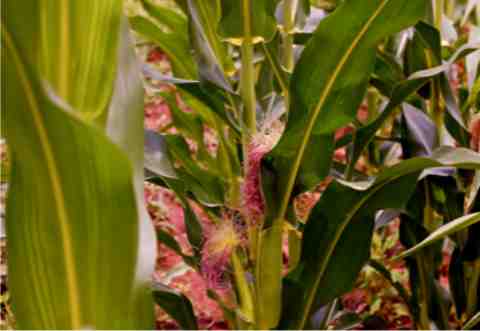 PLANTS
At EA Farms we grow varieties of plants, crops and trees.
Groundnut
(Peanut),
Maize
(Corn),
Black gram, cowpeas, and sorghum
are rotated based on the requirements. Plants produce food, oxygen and are the important source of food and energy for animals and humans. Not only grains, greens, fruits, flowers and vegetables are from plants, other useful products such as fibers, wood and fossil fuels are also from plants. Plants are important to maintain people's lives. Several other plants also are available at EA Farms.
Papaya, curry leaves
, several greens including
Agathi
are planted at our farms. We grow all our plants organically without any input of chemicals. Plants also purify the environment through absorption. We are turning our farm into
integrated, permaculture and zero budget farm
. We prepare our own natural fertilizer for the growth of the plants. We also have fruiting plants such as
pomegranate and mango
. We grow
jasmine
and it has wide variety of uses. We understand that providing healthy food is the best thing and we strictly follow that in growing our crops and plants. We also concentrate on
growing medicinal plants
. For more about our EA Farms plants contact us.
PLANTS
Crops
Grains
Papaya
Mulberry
Jasmine
Greens
Fruits
Flowers
& more